Want to hire a food truck?
Contact a food truck directly to make your booking. Go to the 'Food Trucks' tab to see food truck profiles and contact information.
Want to find out more about Brisbane Food Trucks initiative?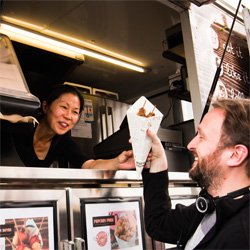 Do you have a food truck and want know how to get involved?
Do you organise food truck events and want to promote your event on the site?
Got a question?
Submit your query below and someone from the project team will be in touch.